April Lincoln, MSW,MAFP, LCSW, CSIT, CEAP, MAC, SAP
April is the owner and operator of Arrow Behavioral Health Services and a Licensed (LCSW), Clinical Supervisor in training (CSIT), Master addiction Counselor (MAC), and Substance abuse professional (SAP). The state of Wisconsin has licensed April since 2016. She has worked since 2011 with individuals who suffer from mental health/addiction issues and is committed to the mental health and well-being of the clients she serves. April earned her master's degree in Forensic Psychology from Argosy University in Atlanta, Georgia, in 2013 and a master's degree in Social Work from Kennesaw State University in Kennesaw, Georgia, in 2016. Before becoming a therapist, April worked with children as a teacher for ten years.

Carolyn Blackdeer
MSW, LCSW
Coming Soon!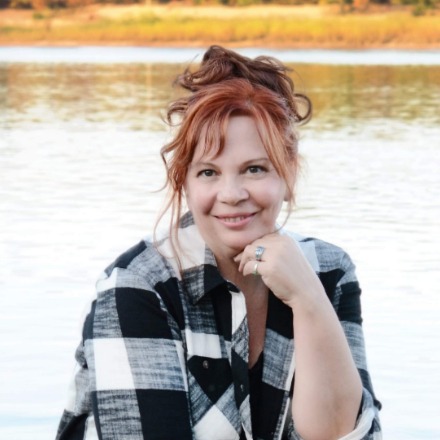 Dee Felgus
LPC
Dee Felgus is an Arrow Behavioral Health affiliated provider located in Madison, WI. Dee's mission is to build a compassionate and trusting relationship with her clients. Together, you and Dee can start to bridge gaps and integrate the parts of you that may have been lost due to your lived experiences – including but not limited to: Abandonment, neglect, trauma, feeling stuck in black & white thinking, upheaval due to loss or major life changes, outdated childhood beliefs, confusion about life purpose and/or destiny.
To learn more about Dee:
Amanda Dinger
BA, CSW, SAC
Amanda is a Wisconsin Licensed, bachelor-level social worker (CSW) and Substance Abuse Counselor (SAC). Amanda received her Bachelor of Psychology in 2009 from Ashford University in Iowa, her Substance Abuse Diploma in 2017 from North Central Technical College in Wausau, WI, and her Social Work Certificate in 2019 at UW Stout Menomonie, WI.
Amanda has done extensive training in Trauma and Suicide prevention/intervention and trained as a Peer Specialist, AODA, suicide prevention, and inclusivity of our diverse populations are her passions.
Amanda was raised in Sparta and graduated from Sparta High School. She has lived in the area most of her life, finally settling out in the country between Sparta and Tomah. She has deep ties to the site and loves the community she resides. Amanda is an active member of the Monroe County Mental Health Coalition, Monroe County Safe Communities Coalition, and the Monroe County Treatment Court Advisory Group.
Amanda believes in person-centered and strengths-based approaches with all individuals. Building solid therapeutic relationships and walking alongside individuals to foster healing and wellness are the most critical aspects of Amanda's work. She likes to create space for all people to feel relaxed, welcomed, and empowered. She has a diverse and colorful background which lends to her ability to do just that.

Bram C. Faledas
LPC-IT, SAC-IT
Bram graduated from Viterbo University with a Master of
Science degree in Mental Health Counseling. Working with Arrow Behavioral Health Services, he will be a Licensed Professional Counselor In Training (LPC-IT) and Substance Abuse Counselor In Training (SAC-IT).
Bram works with clients experiencing various mental health issues outpatient and offers extended business hours for late-day appointments. Bram's desire to help people improve their lives and work through complex problems is a driving factor in his professional career. Bram believes in a collaborative approach to address the root cause of problems, which leads to a better quality of life for individuals seeking treatment. Bram uses various theoretical perspectives to best suit client needs, including person-centered therapy and cognitive behavioral therapy.
Rickelle O.
LPC-IT
I have experience helping those that have are working through anxiety, depression, and trauma. I have worked both with adults and children within the school district and through outpatient. I enjoy working with people that are experiencing transitions in their life and those who are looking towards living a more self-enhancing and healthy life.I offer person centered services so the client is able to get the best possible help that they can. I also implement CBT, Art therapy, and Play therapy. I utilize workbook and other tools to help the client both in and out of sessions. It is important to me that although I use these modalities, the client is the ultimate decision-maker for treatment.I am here to listen and provide tools to help develop coping skills. I look forward to working with each individual through whatever situation has arisen that has lead you to seek out counseling. You've taken the first step in your healing journey by reading my profile, let's continue this journey by scheduling an appointment today!

Sydni Durrstein
LPC-IT, SAC-IT
Sydni is completing a Master of Science in Education with an emphasis in Counseling from the University Wisconsin-Platteville. In January 2021, she started her internship at Arrow Behavioral Health and practices to promote inclusivity and self-acceptance.
Sydni's person-centered approach allows clients to dictate their therapeutic change while incorporating evidence-based practice tailored to their individual goals. Academically, Sydni's current focus is internalized weight bias with a particular interest in internalizing sociocultural forces, Fatphobia, and Feminist Therapy.
On a personal level, she believes in the mind-body connection and the therapeutic value of nature, so she often practices hot yoga and spends time outdoors whenever possible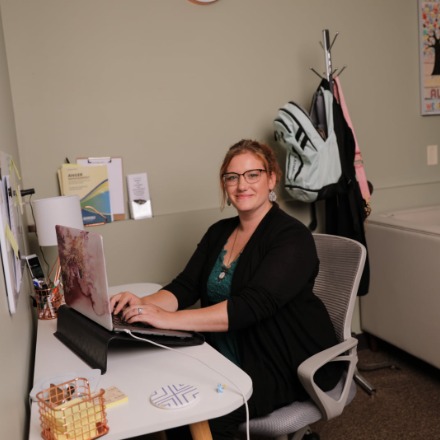 Keyara Tabbert
Intern
Keyara's educational background includes degrees in Human Service and Psychology. She is a member of the American Association of Marriage and Family Therapy and is currently completing a Master-Level Marriage and Family education at Northcentral University.
Keyara has done extensive work creating behavioral plans for students enrolled in the public school system and alternative education. She also has field experience working with the previously incarcerated to help them reduce their chances of

recidivism. Keyara practices from a holistic and integrative framework to better treat every aspect of clients' lives. She believes in self-empowerment and that all people have the tools needed to improve their quality of life. She takes a direct approach when working with clients using techniques from a CBT, narrative, and experiential lens to help clients realize their potential.
Keyara is passionate about systems theory and will help clients understand their connection with those around them while working through their issues. Keyara has a laid-back attitude but likes to "shake things up" during sessions with family role-playing, hands-on learning, and encouraging family "togetherness" activities. Keyara provides a safe environment for clients to explore complex issues of the self and influence their family, friends, and communities. Keyara is a realist and understands how hard life can be, so you should leave your inhibitions and perfections at the door when working with her.
Working with Keyara allows the freedom to be "real" with yourself and with those around you. Therapy is used to move forward in life. After all, it is not what has happened that should define us; it matters how we handle it. You cannot change the past, but we can all start today to change our future!
Jacqueline Moen-Kadle
Intern

Jackie's educational background includes a Bachelor's Degree in Human Services, and she is completing a Master's Degree in Social Work at Winona State University.
Through Jackie's education, she has gained an understanding of trauma-informed practice with the belief that it's not "what's wrong with you" but "what happened to you" and what you have experienced in your past that could be impacting your present. Jackie's past work experience has primarily been in the field of child protection and long-term care. It is through this work that she has seen people make small changes that improve their daily lives.